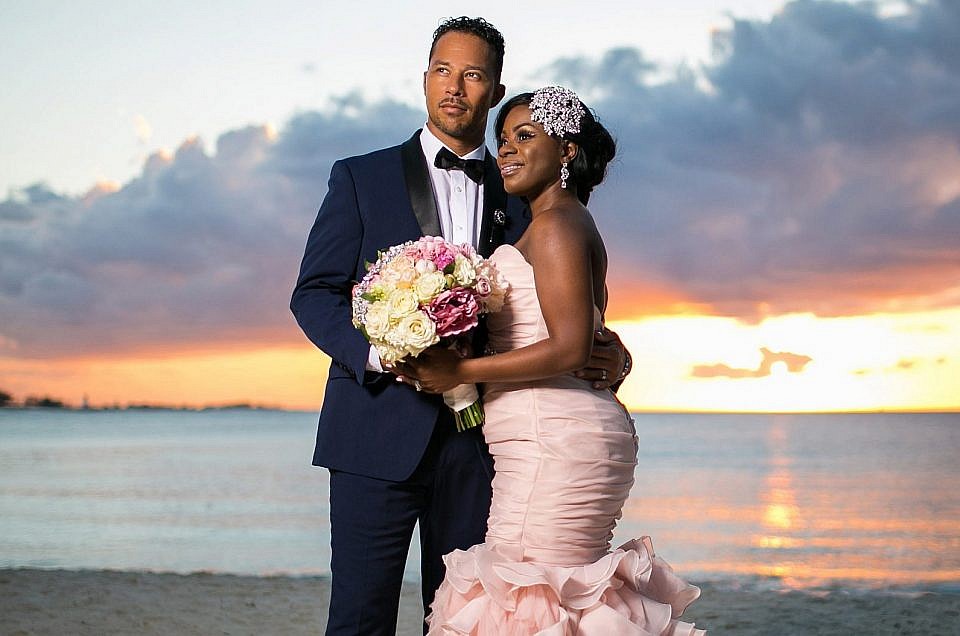 Capturing special moments is something I have been doing for over 15 years now and it is something that I definitely love to do. Whether it be weddings, graduations or confirmations I have had the opportunity to immortalize person's memories all over the country and the world.
When I was approached to shoot a wedding vow renewal for Annell and Angelo, what I was prepared for was the typical beach/garden small group of family and friends and a minister. What I ended up with was a beautiful day planned by two people who are crazy in love with each other and wanted to commemorate the day in luxurious fashion.
The Cove Atlantis was the backdrop for this Renewal Session and the day could not have been better. We were able to time the session so that we would catch the most beautiful light of the day #MagicHour and the sunset. Attention to detail was definitely top on the list with this couple, from the color scheme to the cake it all came together to make a scene straight out of a fairy tale.
See a few highlights from the session below!
The very first moment I laid my eyes on you 14 years ago, I knew our hearts were meant to be. You are my courage, my angel, my solider. You saved me. You are truly a blessing from God. Thank you for being my partner, my husband, my lover, and my best friend.
-Annell to Angelo
---
You might also like
---
---