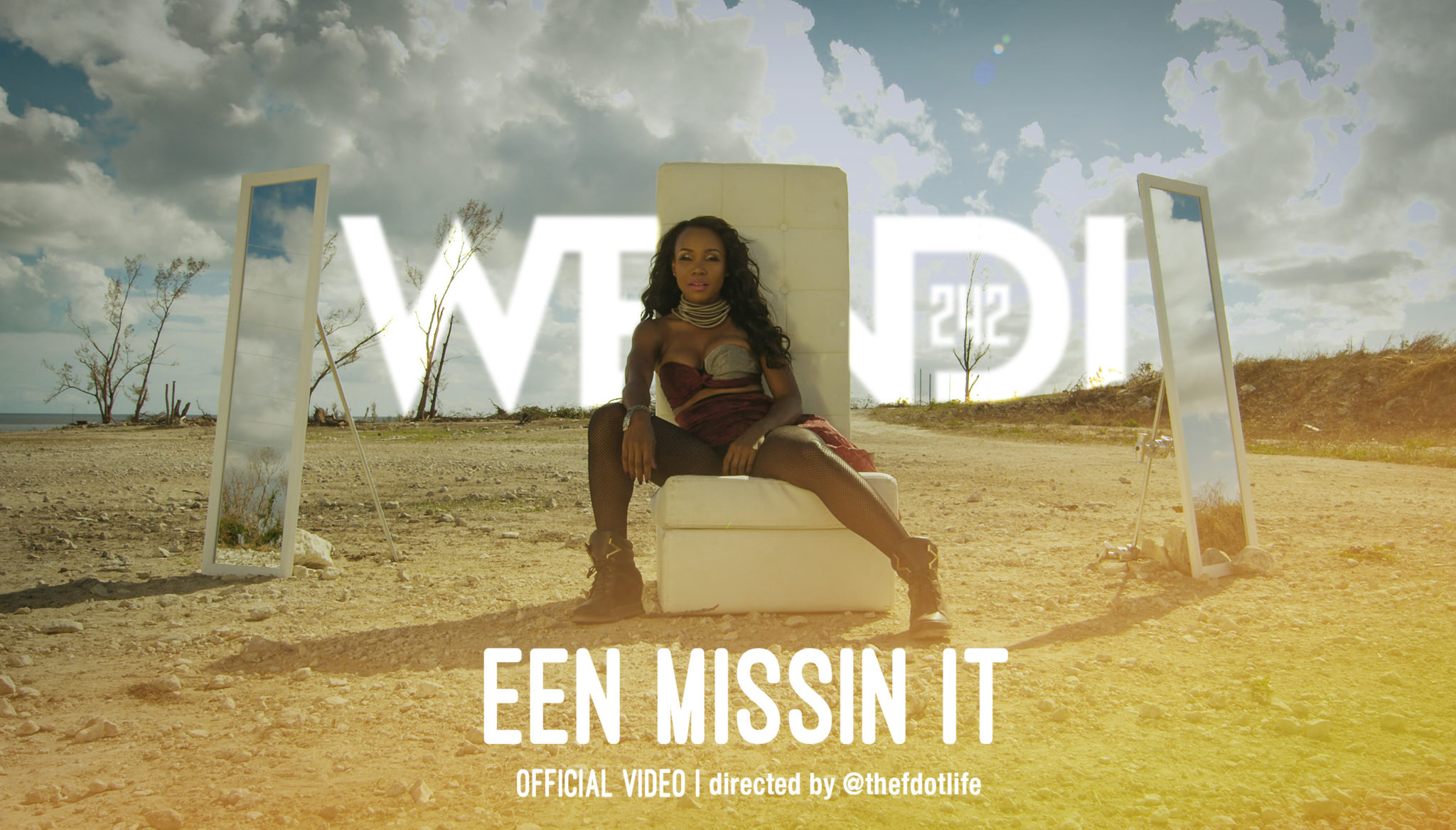 It has always been a pleasure working with Bahamian Recording Artist Wendi on various projects, so when she approached me about working on the visuals for her latest hit "Een Missin It" I was all for collaborating on something special.
Wendi allowed me creative freedom to drive the concept of the video and make something that was different from what people would typically expect from a Junkanoo/Carnival music video. The direction we went for was sort of a Mad Maxx and desert themed look and feel (aka dry and dusty lol), and we knew the location and styling would be key.
Once we found the right location it all came to life, and with the help of an awesome technical and creative team we pushed all day on set to capture the feeling and vibe behind this song.
See Music Video Below, Feel Free To Like & Share!
Official music video for Bahamian Pop Artist, Wendi's 2016 release of 'EEN MISSIN IT'. Like, Share, and REPOST!!
Songwriters: Wendy Lewis, Dyson Knight
Produced & Engineered by: Freddy 'Gotstykz' Seymour
Music Video Director: Farreno 'FDOT' Ferguson
1st Unit Cam Operator: Laron Cash
2nd Unit Cam Operator: Neville Smith
Key Grip: Theo Miller
Makeup Artists: Skyline Beauty, LucyLu Beauty
Carnival Costume: Xtasy Band Bahamas
Styling and Wardrobe: ShoptheCC, ILashan
Dancers:
Myrkeeva Johson (Lead Choreographer)
Zerline Lockhart
Philencia Huyler
---
You might also like
---
---